Beth Eden
Missionary
Baptist

Church
From the Pastor's Pen
​
In my 52 years of preaching and 48 years of pastoring this one church, I have never pastored through the global pandemic. Never before have I witnessed the government say to the church, "If you have more than 50 people worshiping at one time in one place, then you do not have the right to worship." I have studied the situation carefully, and I have determined that we are being subjected to a globally subjective test. This is a test of our will, of our faith and trust in God.
​
So, my word to the people of God is "Hold on, our Help is on the Way." We will get through this fairly swiftly, and this test will have become a testimony. A testimony that there is no secret to what God can do.
​
In His Name,
Your Pastor
B. R. Daniels, Senior, Pastor
Sunday, February 21, 2021
"Saul's Conversion"
Rev. Earl Brice
Sunday, February 28, 2021
Celebrating Pastor Daniels, Sr. 48th Anniversary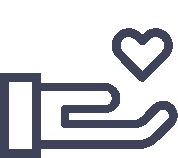 "Whoever is generous to the poor lends to the Lord, and he will repay him for his deed."